Washington, DC
America's capital, Washington, D.C., is home to some of the largest, most prestigious consulting firms in the U.S., including McKinsey, BCG, Bain & Company, Booz Allen Hamilton, and Deloitte. Designed by Pierre Charles L'Enfant, Washington D.C.'s architecture beautifully displays elements of baroque, conservative, and modern styles. A walk through D.C. is a walk through history. The streets and neighborhoods are lined with elegant, white marble monuments, reverential memorials, historical government buildings, and vast museums. By the tidal basin of the Potomac River, the Jefferson Memorial sits lined with the famous cherry blossoms that bloom each spring. Looking out toward the Lincoln Memorial, Smithsonian museums, White House, and Capitol building, the towering Washington Monument acts as a pivot point in the center of the mall. Music events, unique dining options, and water activities outline the beautiful coasts of the Potomac and Anacostia rivers. Explore D.C.'s perimeter and you will find historic neighborhoods filled with small museums, old streets, local shops, and charming restaurants. Step just outside of D.C. and discover the Great Falls, Mount Vernon, Monticello, and the Shenandoah mountains. Virginia and Maryland — the states surrounding D.C. — welcome you to explore their mountains, hiking trails and quaint towns. The city's people boast in their exciting, fast-paced work and gather to display their accomplishments in the nation's political capital.
"My mom went to Georgetown University, and she loved D.C., so I also wanted to see what it was like. I loved D.C. more than I thought I would. I love New York, LA and Miami… But D.C. has a different pace and energy. I really enjoyed it."
Bernardo Crespo | Pennsylvania State University | '19 Beacon Fellow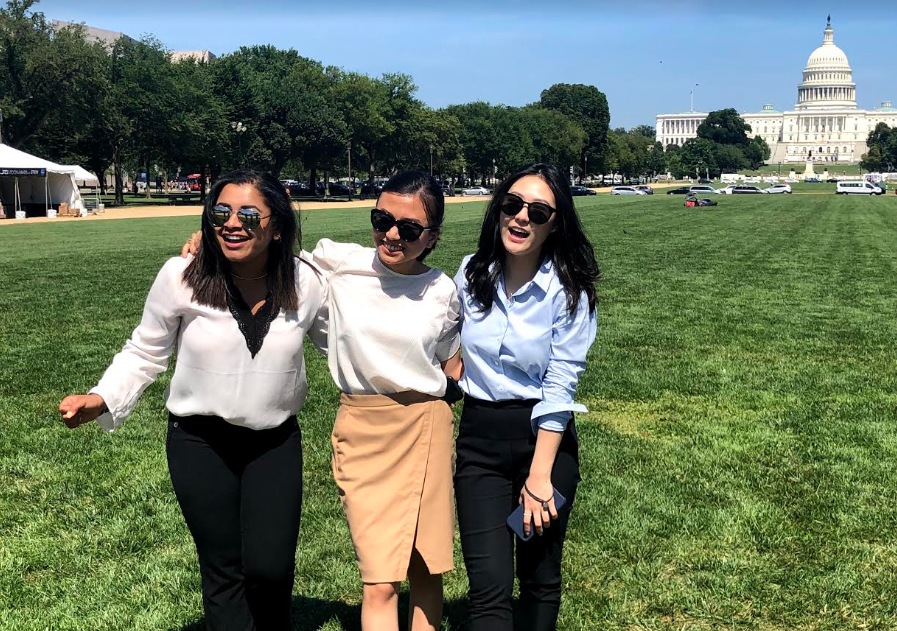 Request an application to learn more!